Various Types Of Watches For Women.
As you know watches for women were created before watches for men. Back in the days men prefered pocket watches. Besides, watches for women are more than just accessories they have the ability to tell a lot about a woman's style and personality. You might even consider getting one for every occasion and outfit since watches for women come in many styles.
Bold Watches for Women
Watches for women that have big faces, chunky straps or bracelets are a right now. Some women even started wearing skeleton watches as they want to make a statement. Although some women don't mind buying men's watches but at times it could be overwhelming if you have really small wrists.
This is why watchmakers have started designing watches for women that not only have bold and statement designs but they also cater for the size of various wrists. When you walk in stores you can spot women's watches that have bold leather straps and they even come in less striking colours to suit the different kinds of personalities and occasions.
However, if you think you can still rock a masculine watch, don't let anyone stop you from getting it. Wear what you feel comfortable in. 
Besides, when wearing a bold watch, try wearing it lose so it drops like a bangle. If you do this you can achieve a very edgy look especially if you don't pair it with other bracelets. However if you want a more fun look. Try wearing the watch tighter and stack it along with other bracelets.
Classic Women's Watch
Yes you may be thinking why get so many watches when you can just get one. When it comes to watches for women, you may want to think about that again. Some women attend a lot of events and occasions and they may want to switch it up from time to time. If you think you are one of these women don't just stop with a simple sporty watch.
Get an elegant looking watch with simple yet sophisticated designs. There are certain elegant watches that come in rose gold, silver or even gold that will always be a timeless piece of art. Besides, watches with smaller faces and thinner straps are easy to match with almost anything. 
For example if your watch has a small metal bracelet, try pairing it with bangles and if your watch has a leather strap it may go well with edgier clothes and if your prefer those with jewels, you could wear time during special events and occasions.
Complicated Watches For Women
These designs come in simpler forms yet they have unique functions. If you are a girl who adores all things vintage and you appreciate craftsmanship then consider getting a mechanical watch. Watches for women come in mechanical forms too, you can look them up and find the one that matches you.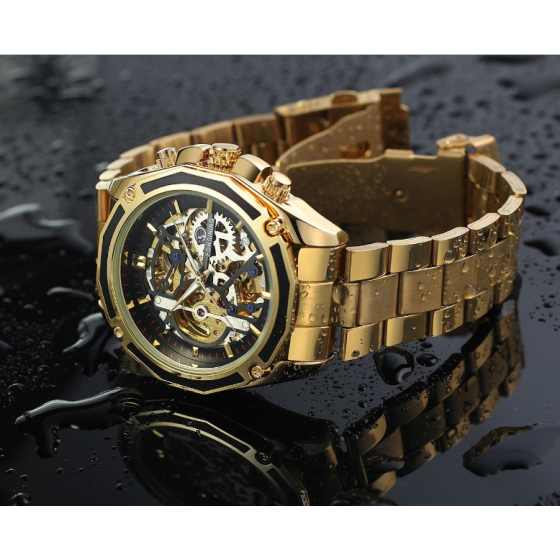 These watches can be worn for a long period of time as it does not require batteries plus they could last for decades and even be passed down to your other generations. Mechanical watches for women sometimes even have simple jewels or stones to make them look extraordinary.