Types of Luxury Wedding Dresses for Plus Sized Brides
Being a plus size bride does not mean you have to be ashamed of yourself. There is nothing wrong with being bigger, embrace your curves and work with what you've got. As a plus size bride you may have tried going on diets and finding ways to lose some weight in certain areas. Do not let that spoil your mood in preparation for the big day. There are a few types of luxury wedding dresses that would actually make you look stunning, depending on your body type. Being a plus size bride isn't a reason you should compromise your style.
There are dresses that are designed a specific way so that it would cater for various body types. Moreover, as there are more and more dresses being designed for plus size brides it's safe to say that eventually you will be able to find the perfect dress. Just like any other bride, all you need are a few ideas on finding the perfect luxury wedding dress. This article will hopefully give you a rough idea of what type of wedding gown you should be looking for:
Ball Gown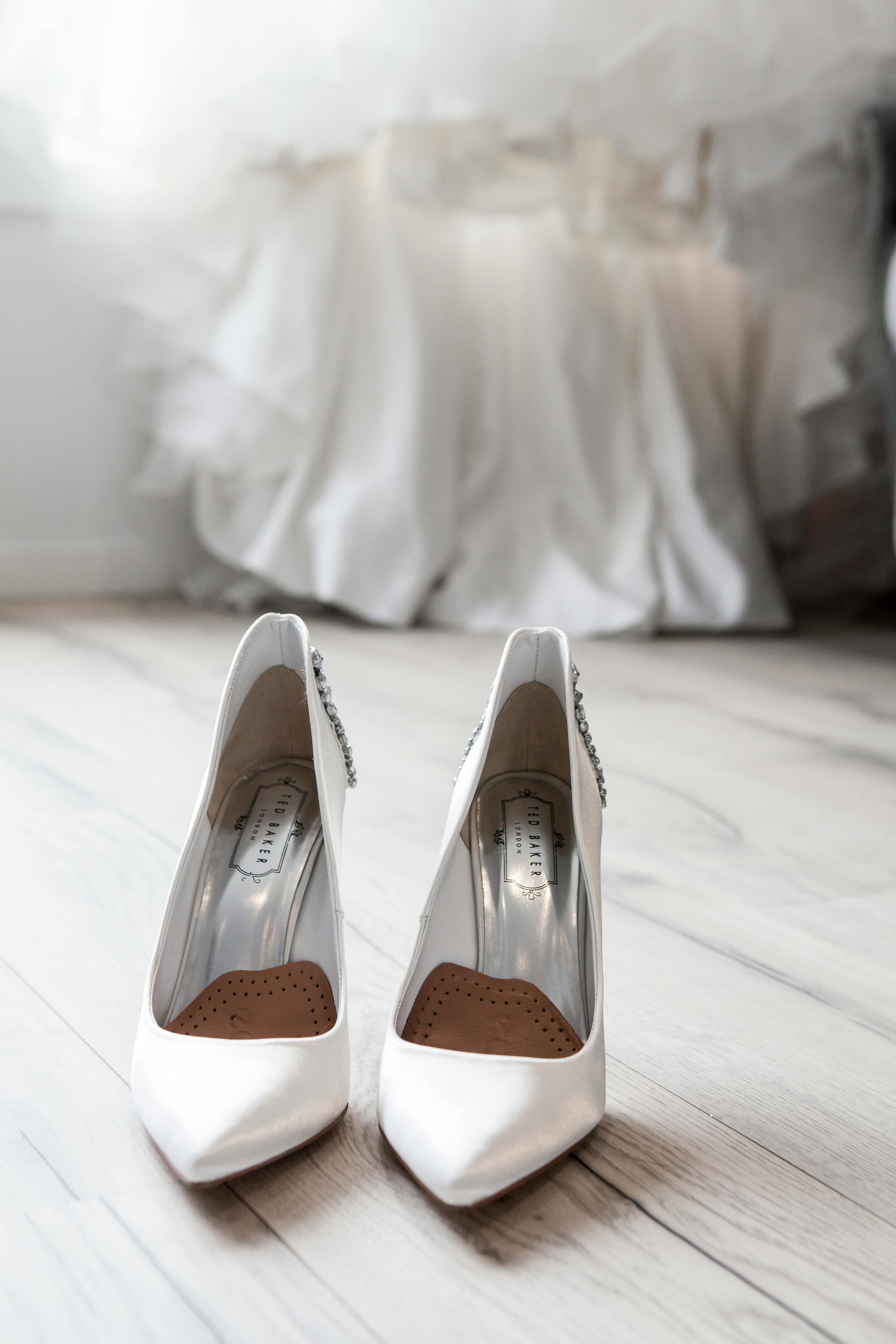 Growing up, most girls would automatically dream of their wedding with them wearing a dress fit for a princess. However, this may not seem like such a bad idea. A ball gown wedding dress has a way of making any girl seems like she is a real princess. Especially when paired with a veil.
The small waistline of the dress is the least of your problems. It can easily be fixed with the right sewing skills. Moreover, the fitted top of your dress will make you appear smaller as it will be balanced with the big poofy skirt. The skirt is also broad enough to cover any areas and you will look stunning in the dress no matter what your size is.
A-Line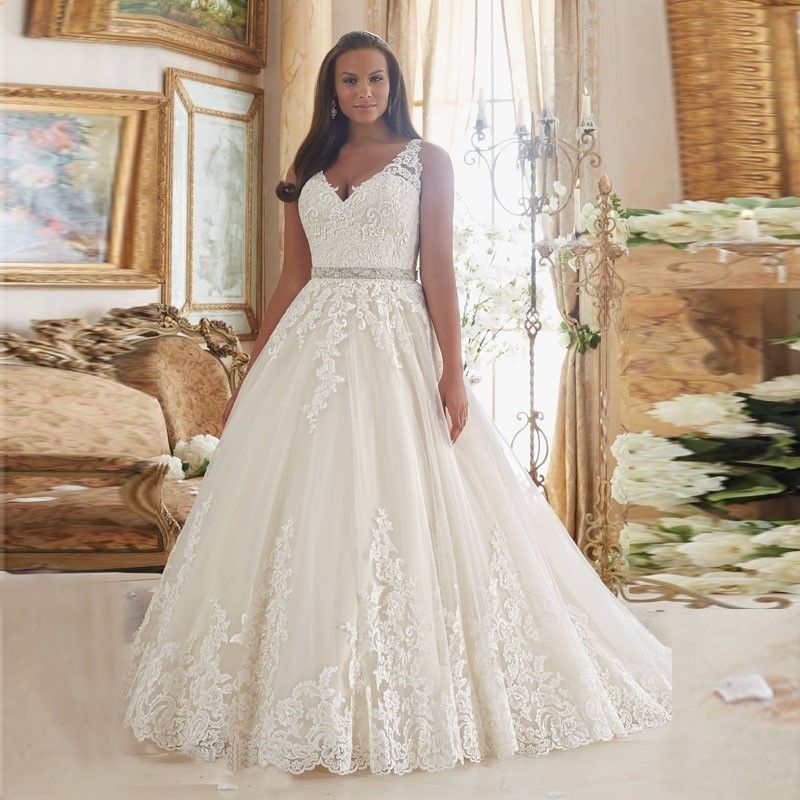 An A-Line dress is similar to a ball gown except it's lighter. Remember to always check with the store before you go in. Ask them if they have this dress type in your size. The reason an A-line luxury wedding dress would look stunning on you is because, it has an amazing balance on wide shoulders and the A-shape will help you hide areas that you don't wish to show. However, if you have a high tummy then this dress might not be for you. This dress is best forthose with a low tummy while the beading along with other embroideries can help cover up.
Trumpet/Mermaid
These two wedding dresses are similar in the sense that they are tighter on the top.If you're insecure about your tummy and hips, maybe avoid this dress type or try a body. This is due to the fact that these dresses does naturally make it tighter at these two areas. You could use a shapewear if you like but try to start getting used to wearing it a few weeks before your wedding. This is to ensure you feel comfortable.
Next, also ensure that you get a dress that is slightly loose as you want to be able to breathe on your big day. The difference between a trumpet and mermaid luxury wedding dress is where they start to flare out. A mermaid dress flares out at the knees while a trumpet dress flares out at the hips.
Sheath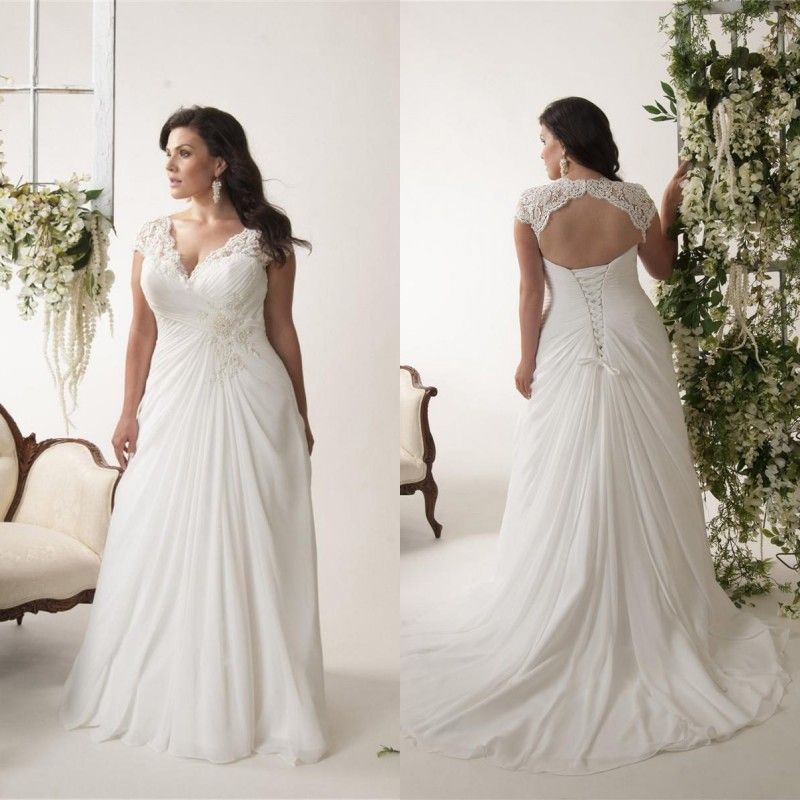 This dress resembles elegance and beauty. This is another dress that if you want, you can wear it with shapewear. It's a dress that if adjusted properly it could suit any body type. If you have a skilled seamstress they will be able to adjust the dress to fit your body perfectly. 
Additional Tips:
If you have bigger arms that you don't want too much attention to be drawn to, avoid wearing dress with sleeves. Instead, try simple straps or strapless dresses as it would not be too tight on your arms. However, if you still prefer sleeves, try something a little poofier, ask the bridal stylist for some help as they might know what would suit you.
Do not buy dresses that are smaller. Some brides may think they wanna lose weight before the big day and they buy luxury wedding dresses that they aim to fit in. However, this is a bad idea as it's a huge risk. It's better to have a dress that is in your current size and if you so happen to lose a few pounds, you can always sew it to fit your size. 
Moreover, always have your mind set on various options when trying on a wedding dress. Sometimes the vision you have in your head may not actually work out. So do not get discouraged easily. Try to look for inspirations online, sometimes having themes will make your shopping for a luxury wedding dress fun and enjoyable.