The Best Bridal Tiara's Throughout Time
There have been so many wedding looks that brides are always intrigued to experiment with. Once you have found the right dress, the next step is to think about hair and accessories. It is completely normal to spend a few hours a day searching for as many inspirations you can get that might actually go well with your wedding theme. Take a look at the Royal Brides, I am sure that they have gone through the same stress as well. Moreover, their wedding would be observed by so many people from every corner of the globe.
It is understandable, why they need to be outstanding from head to toe. Brides that come from royalty might sometimes prefer a simple look but they pair it with a remarkable bridal tiara. It is obvious that tiaras are making a huge comeback as top bridal accessories. These beautiful accessories are usually heirlooms that have been part of the family's treasures for generations. The royal bridal tiara usually have their own history and their designs are always outstanding. 
Here are some of the best bridal tiaras that have been worn by royal brides from different generations:
The Queen Mary Diamond Bandeau Tiara
Meghan Markle wore a tiara that was loaned to her by Queen Elizabeth. The tiara had not been worn for 65 years and the Queen's grandmother, Queen Mary. The tiara featured a detachable brooch that also doubled as the main centerpiece of the accessory. The details of the centerpiece included ten massive diamonds. Besides, the band could also be adjusted and it was made up of eleven various sections.
The Cartier Halo Tiara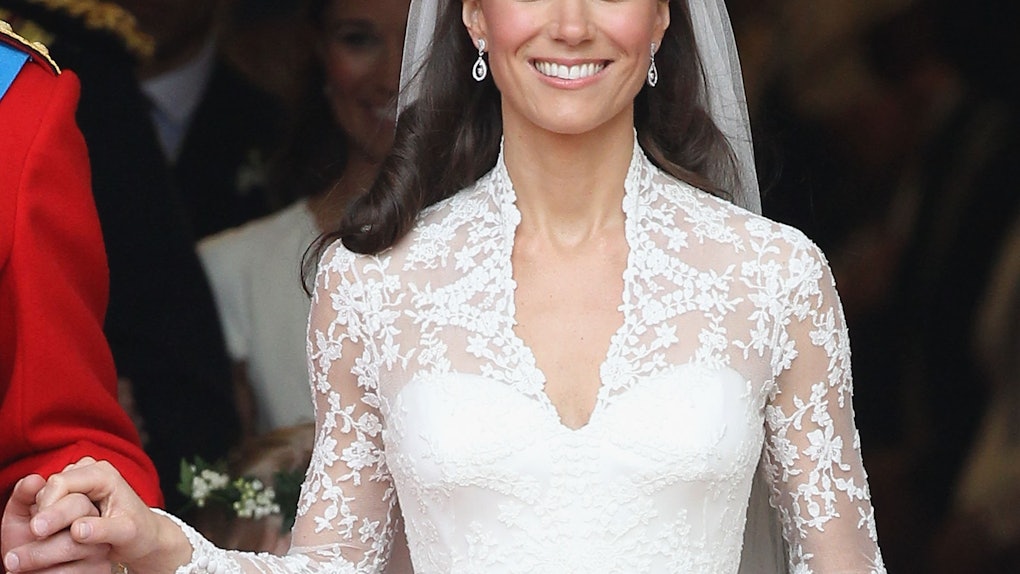 The beautiful tiara worn by Kate Middleton on her big day with Prince William certainly gained a lot of recognition. The tiara was a gift to Queen Elizabeth in 1936 from King George VI. The tiara is made of a 1000 diamonds that consisted of 739 brilliant-cut diamonds and 149 baguette diamonds. This iconic bridal tiara was only seen twice after Kate wore it. Once at an exhibition in 2011 at Buckingham Palace and in 2018 at a Cartier exhibition held in Australia. 
 Greville Emerald Kokoshnik Tiara
Queen Elizabeth let her granddaughter, Princess Eugine wear the Emerald Kokoshnik Tiara. The tiara was made initially for Dame Margette Greville who then left is for Queen Elizabeth, it was crafted Boucheron in the "kokoshnik style made famous in the Russian Imperial Court. The tiara included brilliant and rose cut diamonds along with the 93.7carats central emerald.
The Spencer Tiara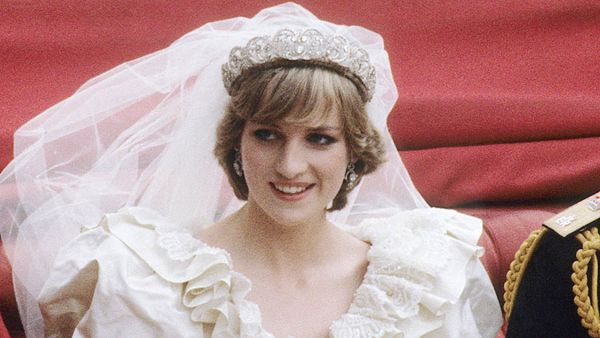 The most beloved princess during her time wore a bridal tiara known as the Spencer Tiara. The unique thing about this tiara, is that it was not a royal tiara but instead she chose it to pay homage to her own family. It was completed in 1930s and many women from the Spencer family have worn it. The diamonds of the tiara are set in tulips, scrolls and various floral patterns.
The Poltimore Tiara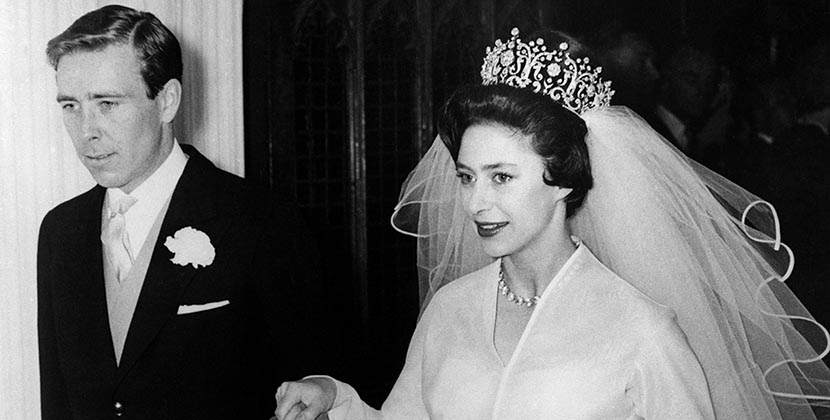 Queen Elizabeth II's little sister decided to wear a statement tiara that looked like a crown when she got married in 1960 to Anthony Armstrong-Jones. The bridal tiara she wore was made by Garrad in 1870. She managed to get it at an auction the year before her wedding.
The Strathmore Rose Tiara
This unique tiara with floral design was made in the 19th century was worn by Queen Elizabeth who is commonly known as Queen Mother. The tiara was a present fro her parents and she passed it on to her daughter Queen Elizabeth II.
The Floral Tiara
Owned by Countess Mountbatten of Burma in 1934 was this pretty tiara that featured elegant scrolls surrounding trefoil motifs in an Indian style. She wore the bridal tiara when she was marrying Queen Victoria's grandson. The tiara was seen on display as part of the Chaumet in Majesty exhibition that was held in Monaco until the 28th of August 2019. 
As for brides who do not have such a huge budget, there are still stores that you could find that sell bridal tiaras for a lower price. These royal inspirations are just to give you an idea of what designs you might want to look for however you do not necessarily have to get real diamonds or emeralds stuck onto your tiara. Furthermore, be sure to look at hairstyles that would actually suit your tiara look.