Styling Your Hair On Your Big Day
A bride needs a wedding dress on her big day. It's the biggest day of her life as it celebrates commitment and love. Everything has to be perfect and if you're the bride to be I am sure you have your very own checklist of everything that needs to be taken care of.
Once you figured out the venue, catering, guest list and wedding dress, you'll start to think of what you want to do with your hair. You might already know that you want to wear a wedding veil, bridal tiara or even a flower crown but you should also think of how you're going to style your hair and incorporate those accessories into the look
There are so many hairstyles that you could choose from such as ponytails, loose braids, buns, wavy long curls and twists. At this point, finding the perfect hairstyle might seem impossible. Which is why you should also consider other aspects of your wedding such as the environment, theme and even weather. By doing so it will eventually help you narrow down your ideas and you might not get so stressed. Below are some of the best wedding hairstyles, some of them would also allow you to play around with accessories like your bridal tiara or wedding veil. So what hairstyles should you actually consider on your big day?
Wedding Hairstyle Ideas
Classic low Chignon
This hairstyle is the easiest, if you've been browsing through many wedding inspiration photographs you'll know this hairstyle. It's a classic hairstyle for most brides. If you want to add in braids or accessories to spice it up, go ahead. This hairstyle even works with a simple veil, if you have one
Vintage Curls
Even if you are not having a wedding theme that is vintage you can still go for this look. It is a timeless hairstyle that will work with any look. 
Updo with Florals
If you love flowers and want a hairstyle that could incorporate them, why not try this? It's basically a messy or lose bun with tiny flowers pushed into it. This look will look perfect at outdoor weddings.
Thinking of making a statement? Throw on a bridal tiara or a crystal hairband and you're all set.
Deep Side Parts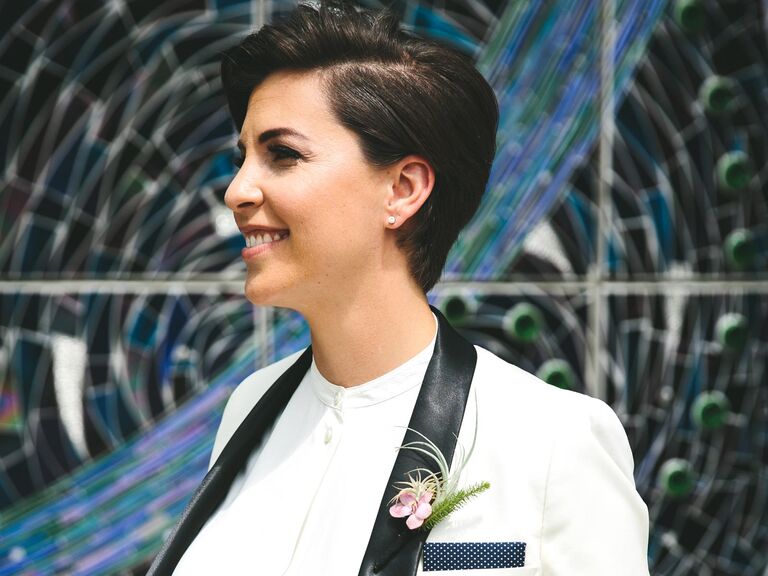 Depending on how you style it, you could choose to look edgy and modern or soft and romantic. This is a hairstyle that will work with any hair length and hair type.
Long Flowy Curls
If you have naturally long hair why not let that be the main attraction. Work that hair length and throw some soft curls into it. Use anti frizz products to keep your hair in place and to keep it sleek throughout the wedding. 
Depending on your wedding theme you could try adding a flower crown or even a thin bridal tiara to finish off the look
Ponytails
Ponytails are the easiest and honestly it's all about how you style it that makes it less boring. This look will keep you looking sleek and it also keeps hair out of the way. Just sweep all your hair up and use the right hair tie to keep your hair in place.This look is for you brides who prefer not to have hair getting in the way.
Fishtail Braids
This is everyone's favourite hairstyle for any occasion but it could make your whole wedding look appear unique too. It's simple yet elegant and you don't have to worry about it getting messy or lose because everyone knows fishtails look better when they are slightly undone. Feel free to add hair accessories if you prefer to.
Half Up with Volume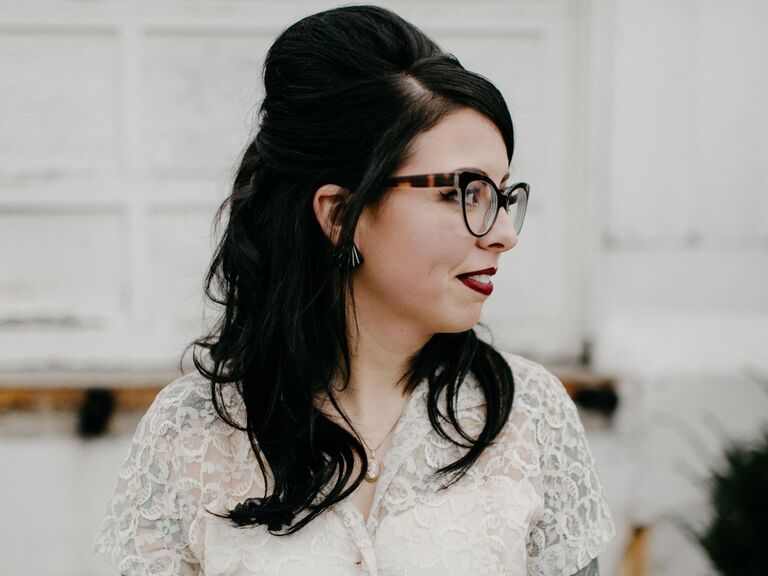 This look is for brides who want to stand out and look glamorous on their wedding day. Just tease the back section and it will add massive volume to your hair.
Ballerina Top Knot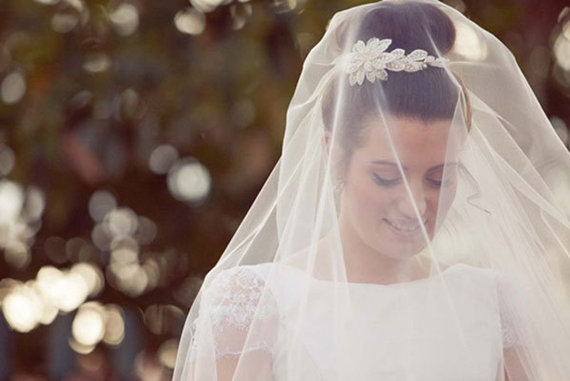 This look is very easy to do and if want something that is effortless yet beautiful then you have definitely found your hairstyle. You could even put on statement clips, bridal tiara or even a simple flower crown if you wish to stand out a little more.
Twisted UpDo
Twist your hair up and show off those statement earrings of yours. It is a clean and simple look. 
Now that you have a few ideas of what hairstyle you might want to do be sure, you might want to consider a few tips and tricks to actually help you out. Looking up wedding tips will help you avoid hair disasters on your big day.
 For example, do not cut your hair right before the big day, think if you could actually manage the hairstyle on your own or if you might require help, test out your hairstyle before the big day and mostly importantly pack an emergency hair kit. There are also many more wedding tips that you should check out, take your time and do your research.