Is It a Good Idea to Work for a Website Development Company?
Being part of a website development company is a dream that is currently being hunted by many people. Observing that life is currently being hit by globalized digitality. Undeniable in the business field. This makes all companies start looking for ways to digitize their companies. One way is to create a website as a means that they can use as a medium to convey the products or services they sell. Web development is a common career nowadays. Many young individuals are drawn to this area by the promise of great pay and a flexible work environment.
A web development firm is a company that assists many new businesses or laypeople who are unsure how to begin digitizing their business. In general, their employment include writing code in several web programming languages based on their skill. Python, JavaScript, and HTML are a few examples. The code they write is responsible for the aesthetic and functionality of a website or application.
There are numerous positions in a Website Development Company. Among them are:
Front end web developers are the individuals or organizations in charge of creating the website's interface. The goal is for the website to look beautiful and have features that are simple for visitors to utilize.
A back end developer or a web developer whose work is heavily reliant on the server in order to support website performance. They are in charge of making sure that websites are constantly quick, secure, and functional for their intended purpose.
A full stack web developer is one who works on both the front end and the back end of a website. In other words, it must be capable of enhancing the aesthetic and functionality of the website while also optimizing its speed and security from the server side.
Web developers are in charge of creating and offering the greatest possible experience for site visitors. They are in charge of the page layout, the style of the site's content, and interactive elements. Web development companies in certain firms collaborate closely with product managers and designers. When the site is built, their role will be obvious. Following that, a quality assurance team will provide feedback to web developers if a problem is discovered.
Currently, there are many sources for learning web development. There are several books that are very easy to find tutorials on sites like Youtube that provide basic material for web development. Apart from that, there are also online courses such as Codecademy, Freecodecamp, Udemy, Coursera, etc.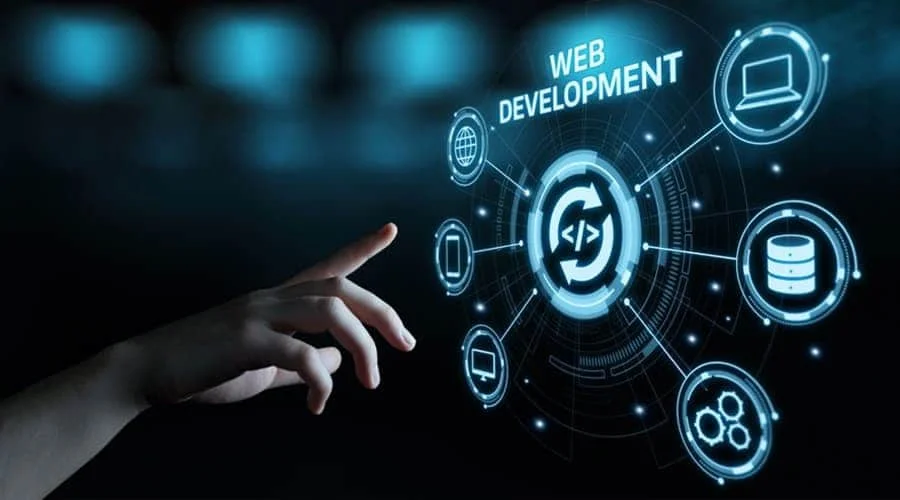 People are currently interested in joining a web development company for a variety of reasons. They are as follows:
A profession as a web developer has a lot of potential right now. Almost all sectors can now be combined with digital procedures, ensuring that persons with experience in this subject are always in demand.
Working as a web developer allows you to accomplish all of your work from home as long as you have access to the internet. When working on a website, there are frequently web developers that work alone and others who operate as part of a team with their various roles.
Can assist parties in need of digitization.
In the future, they will be required everywhere.
You can start your own business.