One of the most extravagant and popular wedding veils that most brides dream of wearing on their wedding day is the Cathedral Veil. They give a sense of majestic formality and a sophisticated royal look. These veils are usually best worn at a church or grand setting. This is because as you are wearing a really long veil, it would fit best when the isle is long as well. Usually at grand weddings your dress and veil will be on full display and your appearance would be noticed by everyone.
When it comes to choosing a cathedral wedding veil, you would have many design options to choose from. They come in various widths and lengths, plus they could be made from various fabrics and have different cuttings too.
It is a wedding veil that will certainly create a statement as all eyes will be on you. This veil usually acts as an extension to your dress and is decorated with either a lace design, crystals, flowers, pearls or anything that would compliment the dress and the theme. It will be noticed by everyone when your back is faced towards them at the altar, as you walk down the aisle and as you stand sideways when exchanging your wedding vows. The elaborate details are placed at striking focal points for everyone to see.
When you are choosing this veil be sure that you know your venue well. Ensure that your wedding isn't by the beach or held outdoors as it would not be an appropriate choice. You should already know by now that this veil is about three to four meters long. This is why it makes more sense if your wedding is held indoors in a chapel or grand venue.
Think of your hairstyle properly once you have decided to go with a cathedral veil. It can be light and flowy but it still needs a lot of support. Bobby pins and clips will need to be used to secure the veil, it's best to use colours that are close to your hair. Using these will prevent the veil from dropping and slipping off. You will have to remember long veils can easily be tangled or stepped on or even get stuck on furniture. So this is why it's best to ensure that your hairstyle and veil works well together.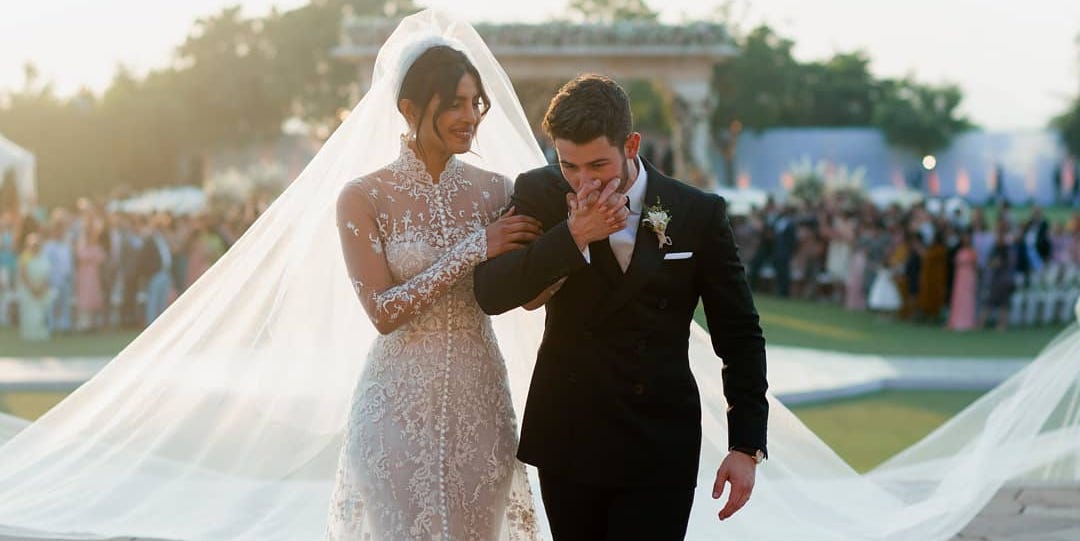 Moreover, you might also be thinking if you want a single tier or a double tier veil. It honestly depends on your style, your comfort and cultural restrictions. If you look at various wedding styles, you should notice that there is something called a blusher veil. These veils are mostly used at Christian weddings as it's common for the brides to cover their face and shoulders. 
However if there are no cultural restrictions then you should think if a double tier veil or single would make your dress look better and if a double might be uncomfortable for you.
Also, remember that these longer veils may not necessarily be wide so you will have the option of choosing slimmer veils. It honestly depends on what you prefer to wear. Any cathedral wedding veil will make your look appear magical and magnificent. So, if you have decided to go with this wedding veil you definitely have beautiful wedding pictures and you will get attention from all your wedding guests.