A Guide on Getting a Wedding Dress Without Spending Too Much
Not everyone has a big budget when it comes to their wedding day. Sometimes as the bride and groom you may already have other commitments or you would rather spend your money on other things. Such as a planning on a honeymoon overseas, buying a house in the future or even just savings for after your marriage. There are many ways you could look amazing on your wedding day without having to overspend.
The most important thing that brides think about is how to find a wedding dress that is not expensive? Well that's pretty simple as there are many ways you could do so.
Rent a dress
The easiest way is through a wedding gown rental. Instead of spending so much money on a dress that you might only wear once consider seeking out for a dress that you could rent. There are many guides online that would explain why wedding gown rental is a better option. 
Modern brides don't necessarily need to buy a dress as sometimes they lack storage space or they might even be logical thinkers who wonder why spend so much on a dress to wear for a day and only to be seen sitting in the closet for the next few decades.
A simple dress
Other than wedding gown rental, you should also know that any white dress could be a wedding dress if you know how to accessorize. That is why instead of going all out and looking for an extravagant wedding dress, why not look for something minimal and find ways to transform that dress into a wedding attire with the right veil and/or tiara.
Doesn't have to be a dress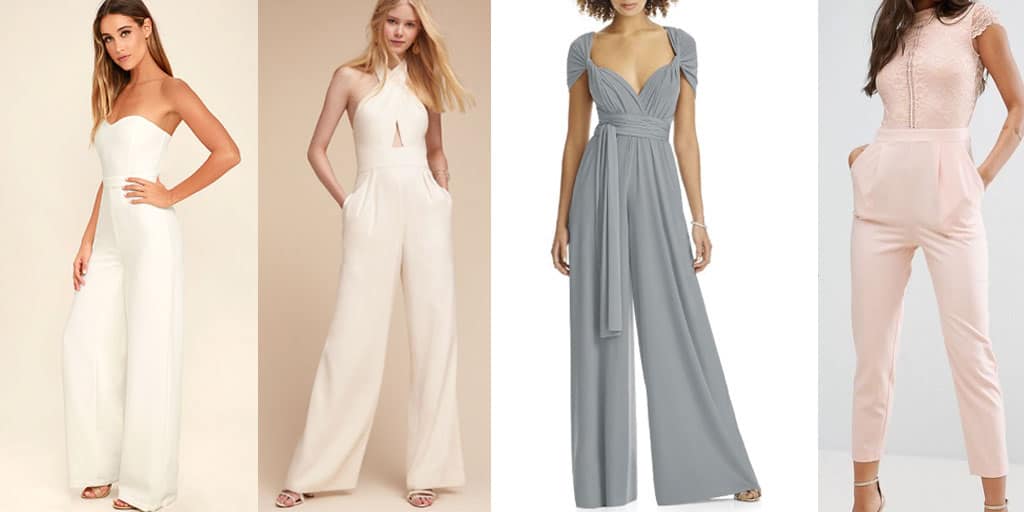 Another option to consider are jumpsuits. They are currently a top wedding trend and there are simple options you could choose from. Most importantly, you won't be wasting your money as it can even be worn again for other occasions. Jumpsuits don't scream wedding, therefore nobody would actually realise that you are reusing your wedding attire.
Just like picking out a simple dress, all it takes are the right accessories to help you transform your look.
Something borrowed
Okay so this is something that you should only do when you are really out of options. Maybe you really can't afford a wedding gown rental and that your wedding was just planned in a rush. So, right now the only option you have is to ring someone up and see if they wouldn't mind lending your their old wedding dress or something that looks presentable enough. 
Hopefully, this guide would have helped you from overthinking before your big day. If you're thinking on where to get a wedding gown rental, try browsing online and doing some research as there are many guides that could assist you in making your decision. Moreover, if you decide to pick minimal dresses there are many hair styling tips that could help you and sometimes you could even get ideas from your favourite movies. 
So no matter what never give up and keep your spirits up. As a bride luck is always on your side especially when it comes to your wedding dress.