Tips On Choosing A Luxury Wedding Dress For The Beach
Having your wedding by the beach can be a beautiful thing. Typically beach weddings only involve a few close friends and family members as it is easier to bring a small group out rather than inviting the whole neighbourhood to a beach.
Beach weddings require a lot more planning as the couple has to think about weather conditions, accomodations and their outfits. Typically a wedding outfit for the groom can be easy. Men typically love going casual so a beach wedding is perfect for him to go in that direction but for women they usually still prefer to have that dreamy wedding look. 
A luxury wedding dress for the beach does not look the same as a wedding dress, that is held indoors or the garden. As your wedding is by the beach your dress should allow you to feel comfortable and includes that beachy essence. You could still look like a princess but a different kind of princess, think like Ariel from The Little Mermaid or Moana. Experimenting with various styles for a beach wedding can be really fun. 
Here are a few tips to help you find the right luxury wedding dress for your wedding at the beach:
Cut The Length
Since your wedding is by the beach, you should expect that it will get wet and dirty. Do not pick a dress that is too long as it will get uncomfortable when it gets soaked at the bottom. Your dress might even get heavier because of that. Besides, your dress will look terrible in pictures if it is soaked and dirty. Try looking at current wedding dress trends and see how you could incorporate those looks to fit into your beach wedding.  
Some brides even prefer getting a dress that is shorter in the front and slightly longer at the back to give them that bridal look. Do your research and try on a few dresses before you settle with one. 
Consider Breathable Fabric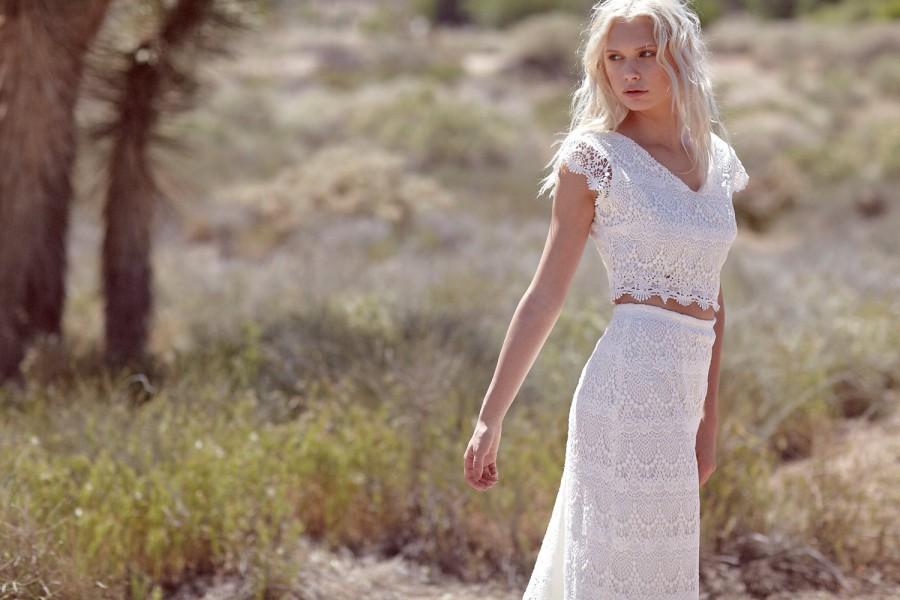 Pick a dress that is light and flowy as it can get extremely hot at beaches. You do not want sweat patches to be seen on your dress during your ceremony. Pick something that won't make you feel suffocated. Avoid dresses that are too tight as they can make you feel stuffy really fast. 
Try to do a little research of the various fabrics used to make a luxury wedding dress and pick the ones that are lightweight. 
Try To Be Casual
Typically indoor weddings would make you want to go all out from your hair, makeup and dress but remember those styles might not work at the beach. Go for a simple yet pretty dress that falls slightly lose over your curves. You'll look so beautiful in pictures, just imagine the light breeze in your hair and your dress flowing down smoothly. Imagine yourself in that effortless dress and makeup, you'll look like the ultimate beach princess. 
Plus, casual styled dresses are a whole lot easier to pack compared to puffy bridal gowns. This is really important for you as you can easily carry your dress in your hand luggage, This prevents the dress from going missing or getting damaged. 
Consider Straps
Typically strapless wedding dresses are made to me heavier so that it supports your top. So try finding dresses with straps as they are lighter and more appropriate for a beach wedding. If you dare do be sexy go for dresses with spaghetti straps and a low cut back.
A beach wedding is a super fun way to get married. The best part is that you might even get to cut your budget on the dress as lighter dresses are typically slightly cheaper. If you still need help in choosing a dress, read on guides and places where you could actually find beautiful wedding dressers.
Ask the stylist for advise on what is actually appropriate for a beach wedding. If you're still at the beginning stage of planning your wedding, look at a few places in Asia that might be suitable to have your beach wedding.