Guide To Choosing A Coloured Wedding Dress
White wedding dresses may have been the traditional choice but looking at how modern brides like to spice things up, it is clearly obvious that coloured wedding dresses have become the new must haves. Modern brides have been known for breaking the rules and wearing different styles to the wedding that would grab the attention of their guests. 
What makes them special
As most modern brides tend to be daring and always look for ways to stand out and be different from other brides, it's no doubt that colourful luxury wedding dresses have stepped up the style ladder. Also, if you look into the history of wedding dresses you would notice that most brides used to actually go with coloured dresses instead. This was because they didn't actually buy a new dress for their wedding and would prefer to wear the best dress they had in their wardrobe. Moreover, they even wore darker colours that included black as it was easier to hide stains.The white wedding dress trend started in 1840 when Queen Victoria wore an ivory lace gown and because of that most girls prefer to choose white as they saw it as a colour of purity.
So when choosing a colourful wedding dress be sure to let your creative side show and pair them with unique hair pieces, hairstyles or even jewelry. Your entire wedding dress does not have to be one colour, it could even be splashes or hints of colour on a plain white dress that would make you stand out. 
Having colour on your wedding dress lets you showcase your personality plus it also pops in pictures and makes you stand out. Another perk of wearing a luxury wedding dress that has colour is because it could be worn again. I mean a white wedding dress could only be worn on your wedding day as there would be no other occasion you could actually wear it to. However, with a coloured dress it could be worn to other events and parties and it would not look weird at all. 
Finding the Right Colour
Each luxury wedding dress is made specially to be the main highlight of your entire wedding look. So when you choose a coloured wedding dress, you definitely want to be sure that it compliments your skin tone. 
Warm undertones
If you appear to have more green veins than blue then you might have warm undertones. This means you will look studding in orangey-red or even coral shades. Your complexion looks great with gold as well. If you prefer a white dress then why not go for a creamier white.
Cool undertones
Well gold is for warmer tones and silver is for cooler tones. If you have a cool tone, you will look great in frosty colours. Try thinking of deep blue to lilac with silver outlines. Think like a snow queen and bring out those frosty colours. 
Neutral Undertones
You are considered the lucky brides as any colour you choose would suit your skin tone. So pick whatever colour you like and accessorize with jewelry that would compliment.
Olive undertones
This tones mean there are some greens mixed in your skin tone. It can be hard to distinguish olive from neutral tones but those with olive tones feel they don't necessarily look good in warm or cool colours so if you have this tone, you might try brick red, brown, olive green or even corals.
Muted Tones
This is not a skin tone but rather the amount of greyness your skin has. If you have a grayish tone to your skin why not try golden green or dusty mauve. Try following the same concepts as the olive skin tone.  
Colours and Their Meanings 
Moving on, knowing the colours that suit your complexion may help you narrow down your choices. However, as colours are connected to emotions you may want to know what each colour means as well.
White
This traditional luxury wedding dress colour is related to purity, light and goodness. A bride who wants to look angelic and stick to the traditions would usually go for this colour
Ivory
It almost has the same meaning as white, it symbolises innocence. However, most modern brides might just prefer this colour because it looks better than white on their skin
Red
Some brides choose red because of their customs or beliefs. Red is also usually related to strong emotions such as love, passion and strength but we all have to admit a luxury wedding dress in red could also mean the bride wants to create a huge statement
Pink
It's a softer tone compared to red and is related to a child-like innocence and playfulness. A bride who choses this colour would usually want to show their flitarious side. It could also be related to their portrayal of feminism 
Blue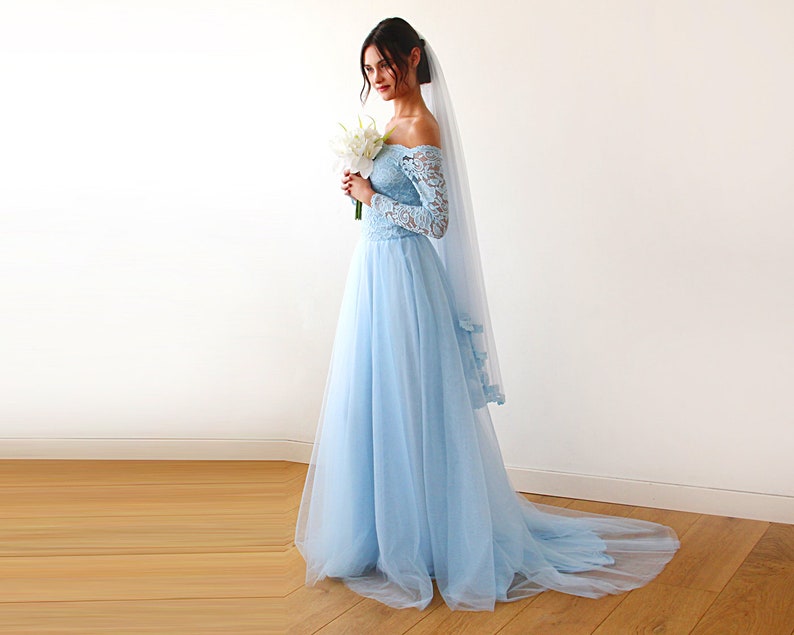 This is a very calm and soothing colour as it reminds people of the sea or sky. Luxury wedding dresses that come in blue also showcase loyalty and long lastingness. It's a pure colour and used to be popular back then with Christian brides as it was associated with the Virgin Mary
Black
It may not be the most traditional wedding dress colour but it is certainly a bold choice that will set you apart from the others. It's a colour of class and sophistication that also displays power, wealth, elegance and mystery.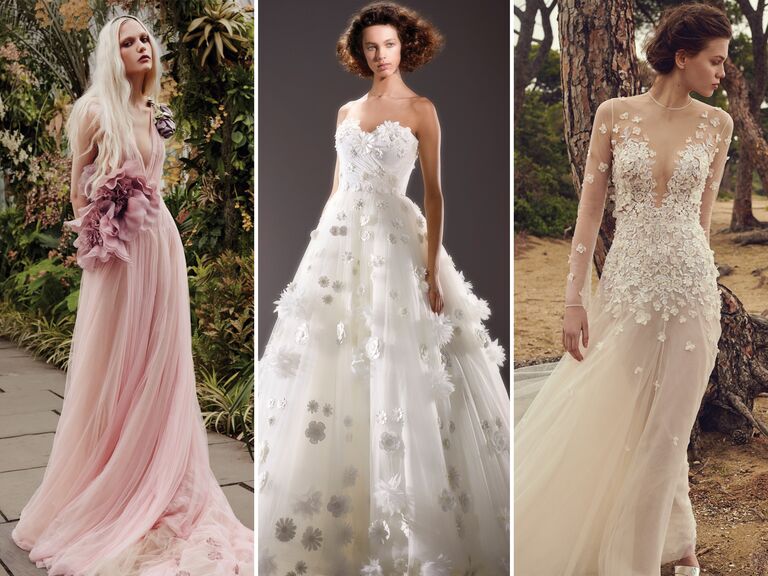 As a bride looking for the perfect luxury wedding dress, try not to stress yourself out too much. This is just a guide and not a rulebook for you to follow. So chill and take your time, remember to always choose what you think looks great on you.